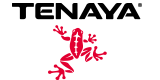 Tenaya OASI LV
A greater responsive range
Description
The OASI LV is a new version of the Oasi specifically adapted to the anatomy of the female foot. When we started out on 'project OASI' we wanted to create a curved climbing shoes that works as well on friction slabs and vertical walls as it does on overhanging routes and boulder problems, and to achieve this we had to re-think our whole design process and invent new technologies. The final result is a shoe of stunning precision providing levels of comfort previously unheard of in such high-end models.
Unbelievably versatile
The Oasi's design and system of construction lets the heel sit lower while climbing and is superbly responsive to every situation, relaying detailed information back to the user in any situation.
PERFORMANCE AERIAL PLUS LINE
The OASI's aggressively curved form responds to every subtle movement of the foot. To further enhance this we have created RBRX — a new technology which works seamlessly with our SXR Dynamics system, giving you greater contact with the rock over a range of movements.
Superior power Transmission
A 3.5mm rubber sole and five-micro-layer insole conveys every nuance of the rock and allows maximum transmission of power to the footholds.
More fit and precision
Highly specialized without sacrificing anything that is the relevant thing of Oasi, its ability to make climbing easier and more intuitive.
Fast, precise tightening system
Tenaya's patented closure system is unique. It's so precise, so quick and easy to use and provides independent tension control over different parts of the shoe. Once the user has configured the system to their specific requirements they will never need to waste time on adjustment again.
SO COMFORTABLE THAT ALL YOU NEED TO THINK ABOUT IS CLIMBING
The first time you try the OASI you'll realize that it's something completely different. Despite its curved form, the OASI is superbly comfortable — more so than many flat rock shoes — allowing you to climb all day without even thinking about pain.
Features
Design and system of construction aimed at providing the user with optimum feedback through every movement and offering amazing precision on all types of difficult-to-use footholds.

Bellows tongue featuring the latest generation fabrics for maximum breathability.

High performance combined with great comfort.

Patented Draxtor Velcro closure system allows optimal adjustment over different parts of the shoe.

The angle of the toe-box and aggressively curved shape allow the heel to sit lower providing a greater feel and control.
Specifications
UppersMicrofibre

Closure SystemVelcro patented Draxtor system.

TongueLycra, two-layer and bidirectional

CoverUnlined

Insole2D multi-layer Stretchtex

MidsoleDouble midsole GI 1.8 & TST 150

SoleVibram XS Grip 3.5 mm.

Weight340 gr.
Be The First To Review This Product!
Help other Wall Toys users shop smarter by writing reviews for products you have purchased.
Others Also Bought
More From This Category