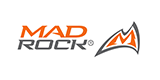 Mad Rock SHARK 2.0 Climbing Shoe
The perfect killing machine.
Rated

4

/

5

based on

5

reviews.
Description
The Arch Flex provides an aggressive but comfortable fit that gives the Mad Rock Shark an unparalleled level of performance. Built around the original Shark last, we've resurrected this old favourite providing new features to make this model the weapon of choice. By utilizing our 1.8mm R2 rand rubber, the Arch Flex system gives our redesigned Shark an unbelievably comfortable and glove-like fit. The elastic property in our R2 formula hugs and locks your foot in to place without the pain associated with other high performance shoes. Many a top climber have crushed the worlds hardest routes and boulders with these puppies.
Reviews
Heel Hookz for Dayz

5 July 2018

I bought my first pair of sharks because, despite not being a world class climber, I wanted something I could climb my best in while holding up to regular smashing around the gym without spending a stupid amount of money. I bought another pair after finally retiring my first set because I just couldn't find anything that fit me as well, or indeed performed as well in such a variety of situations. the fact that they are on average about $100 cheaper than the competition is pretty neat too. These are possibly the best shoes to progress in because they aren't super aggressive but will really be useful once your increase your technical level of climbing. If I had any complaint, I would mention that the rubber isn't as soft or as grippy as some of the top of the range shoes. I'm okay with that because It means someone with crappy footwork like me can get more than a few months out of a pair. In fact, they have averaged aboyt two years of regular, solid abuse. The ridge on the heel also means you can get a comfortable, solid hook on just about anything. Seriously, I'll give you money if you can find a hold that you can't wrap the back of your foot over and pull from. would highly reccommend to just about anyone.




(5)
Love them!!!

21 August 2017

Brilliant shoes!!! For a beginner like me, these shoes have allowed me to complete a whole new group of routes in higher grades than I thought possible. The grip is excellent straight out of the box. 100% confidence in my foot placement and not slipping off the wall now. The slight downturn is enough for me to toe & edge holds better now, but they can still smear without a drama. The small concave in the front of the soles allows so much more grip & assurance when placed over small holds. The shoe molds over allowing more grip again. I'm yet to heel hook with that fancy looking heel, which I can only assume will go great thanks to the raised strip running down the middle of the heel. I took a gamble on US13's, which takes some work to get on. Once on they feel great. I've tried Acro's, which I could get on but not wear functionally. These feel like 1/2 size bigger. They are interesting to get off, having to almost peel the heel then grab the whole heel to rip them off. The best bit of these shoes has been the buying process. Awesome advice from Wall Toys, very reasonable price and lightning fast postage. I will absolutely be getting another pair.




(4)
Great Aggressive Shoe

By:

Lachlan

on 15 April 2017

These are are great shoe, especially for bouldering. The aggressive toe and unique heel make overhangs the bit easier.




(4)
Killing Machine.

By:

Will

on 1 December 2016

These things are underrated. I have now had 2 pairs and I must say they are pretty amazing, especially for a shoe that has a price point like this. The fit is a bit hot and stiff, I mean, they are pretty much a rubber sock! But oh my god, once they soften they are sticky, they are grippy and they are fitted. No slippage in the toes or heels and the toe hooks may be the best toe hooks out of any shoe I have ever used! Be warned however. The shoes are hot, especially in an Aussie summer and they really soften, which is great, but only if you are used to / like soft shoes!




(4)
A Great All-Round and Competition Shoe

By:

Roxy

on 29 November 2016

My shoe of choice for the competition season of 2016. Originally chosen to be a training shoe, I quickly realised that the thin rubber and flexibility was perfect for competitions and hard sends. It fits my foot exceptionally well (zero dead space) which is of note because I often struggle with getting my heels to fit in other shoes. It has an aggressive style with a good toe (it took them a fair bit of wearing in to start with though), making it perfect for steep or overhung walls. I was hesitant about the lip on the heel to begin with but I have discovered that it is an excellent add on... I have never felt so confident with heel hooks! They take a bit of getting used to initially due to a very squeezy fit, a bit of effort required to get them on and off and the shiny rubber, but once they are worn in they are great! I just purchased my second pair for next years season. I have seen this shoe being worn by every level of climber too.




(5)
Others Also Bought
More From This Category