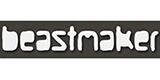 Beastmaker 2000 Hangboard
A hangboard which tests the limits of finger strength.
Description
If you're searching for a hangboard that proves to be the ultimate finger training solution and gives you grip diversity like no other, your hunt ends now. The Beastmaker 2000 will literally turn you into a beast. It isn't for the light-hearted but is essential for those seeking the next level in finger strength training. Featuring a large range of grips, including the 45 degree slopers, there isn't much you can't gain from owning one. With 15 different grips and hundreds of ways to use them, your weakness will be worked in a diverse range of training possibilities. One of the key feature of the Beastmaker 2000 is that rather than resin, this hangboard is explicitly crafted from wood, giving you an ideal surface to train on that looks and feels great.
The Beastmaker 2000 is not a hangboard for beginners, it has been designed with the input of some of the best climbers the UK has to offer. The result is a hangboard which tests the limits of finger strength and will help you towards your high grade goals. The beastmaker 2000 comprises of many holds which will let you specifically target your weaknesses and get stronger, comfortably, in all of the grip types. Every hold on the board has been well thought out and radiused in order to keep the chances of tweaking to a minimum and the wooden texture wont ruin your skin whilst being grippy enought not to be frustrating. The Beastmaker 2000 comprises of:
Wood is far superior to resin in terms of its natural properties of grip, porosity and texture, Wood is far and away the best training material currently available for finger strength, and the good news is it grows on trees.
Features
45 Degree Slopers

35 Degree Slopers

20 Degree Slopers

Medium 3 Finger Socket

Smaller 3 Finger Socket

Mouth Jug

Big, Little & Incut Rungs

Back 2 Pockets

Big, Little & Sloping 2 Finger Pockets

Sloping and 1 Pad Monos
Specifications
Dimensions: 58cm by 16cm by 6cm
The Beastmaker 2000 comes complete with screws for installation.
Be The First To Review This Product!
Help other Wall Toys users shop smarter by writing reviews for products you have purchased.