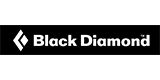 Black Diamond STOPPER SET NO 4-13
Stopper set no.4-13 has time-tested passive pro.
Description
The Stopper set no.4-13 has time-tested passive pro for everything from granite walls to quartzite cragging—Stoppers are the descendants of the original chocks that started the clean climbing revolution.
Stopper Set No 4-13 racked on an OvalWire carabiner. Black Diamond Stoppers are an essential for every trad rack, designed with a transverse taper that permits sideways placements in flares and shallow seams. Anodized by size, they're quickly identifiable and rounded edges make for easy removal. Each Stopper is equipped with a durable, galvanized steel cable and can be found on any reputable trad rack. perfect for leading and setting up anchors, you wont be disappointed with the Black Diamond Stoppers.
Features
Durable aluminum heads and steel cables

Transverse taper is versatile in flares, constrictions and parallel cracks

Rounded edges for easy cleaning (smaller sizes are straight for better surface contact)
Specifications
Weight
442 g
Strength
size 4-5] 6 kN
size 6-12] 10 kN
Dimensions
size 4] 6.9/12.4 mm
size 5] 8.4/13.5 mm
size 6] 10.2/15.5 mm
size 7] 11.7/16.3 mm
size 8] 13.5/18.3 mm
size 9] 15.2/20.8 mm
size 10] 17.3/23.4 mm
size 11] 20.1/26.7 mm
size 12] 22.9/30.5 mm
size 13] 26.4/35.1 mm
Be The First To Review This Product!
Help other Wall Toys users shop smarter by writing reviews for products you have purchased.