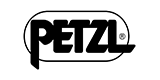 Petzl DJINN AXESS 12cm
Durable quickdraw for rock climbing
Description
Reliable and durable, the Petzl DJINN AXESS 12cm quickdraw is especially suited for rock climbing. DJINN carabiners have a wide rope contact zone to limit rope drag and provide greater durability for both carabiner and rope. The design of the bent gate allows the rope to be clipped efficiently. The Keylock system prevents the carabiner from snagging when clipping and unclipping.
Features
Reliable and durable quickdraw:
- very reliable DJINN carabiner gate mechanism
- H-shaped cross-section offers an optimized strength/weight ratio
- wider rope and anchor contact surfaces for better rope glide and reduced wear on the carabiner
- durable AXESS quickdraw sling
- the STRING quickdraw sling protector helps maintain the proper orientation of the carabiner and protect the carabiner attachment loop from wear
Easier to use for clipping and unclipping:
- large gate opening makes the carabiner easy to use
- Keylock system designed to reduce the chance of snagging when clipping and unclipping
- larger frame size is easier to grab
Specifications
Major axis strength: 23 kN

Minor axis strength: 8 kN

Open gate strength: 9 kN

Gate opening: 24 mm

Bent gate carabiner opening: 27 mm

Capacity: 24 mm

Material(s): aluminum carabiner, polyester webbing, rubber STRING

Certification(s): - carabiner: CE EN 12275 type B, UIAA - sling: CE EN 566, UIAA
Weight 107g
Be The First To Review This Product!
Help other Wall Toys users shop smarter by writing reviews for products you have purchased.
Others Also Bought
More From This Category