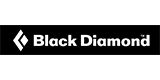 Black Diamond LITEWIRE RACKPACK
Featuring the new LiteWire wiregate
Description
http://www.blackdiamondequipment.com/en/climbing-carabiners-quickdraws/litewire-rackpack-BD3811270000ALL1.htmlFeaturing six LiteWire carabiners that are colour-coded to match our Camalots, the LiteWire Rackpack is the trad climber's choice, ideal for racking cams for easy identification and getting spicy from the desert to the alpine. With a hot-forged lightweight construction and a hinge-basket tailor-made for a narrow Dynex sling, the LiteWire is built for getting rad and going trad.
Get tradical with the LiteWire Rackpack, which comes with six LiteWire carabiners that are color-coded to match our Camalots for easy identification when racking. Engineered as a wiregate trad climbing machine, the LiteWire is a small workhorse carabiner featuring a hot-forged construction—allowing us to remove weight where it's not needed and add material where durability is key—and a hinge-basket that holds the sling of a Camalot or sling perfectly. A large rope bearing surface adds durability not only for the carabiner, but for your rope as well, plus we've optimized the nose geometry to allow for efficient clipping, making the LiteWire an ultra-durable wiregate just waiting to be racked.
Features
Color-coded to match Camalots for easy identification

Durable workhorse ideal for trad climbing

Hot-Forged for lighter-weight construction

Larger rope-bearing surface for added durability

Nose geometry allows for efficient clipping/unclipping
Specifications
Weight: 192g (6.77 oz)
Closed Gate Strength: 24 kN (5,395 lbf)
Open Gate Strength: 8 kN (1,798 lbf)
Minor Axis Strength: 8 kN (1,798 lbf)
Gate Opening: 23 mm (0.9 in)
Be The First To Review This Product!
Help other Wall Toys users shop smarter by writing reviews for products you have purchased.