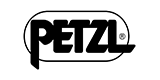 Petzl GRIGRI Grey
Belay device with assisted braking
Rated

5

/

5

based on

1

reviews.
$174.95

More info.
Make 4 payments of $43.74 over 8 weeks and get it now!
Sold Out - More coming soon
Description
The Petzl GriGri Grey Belay device with assisted braking, for a broad range of single rope diameters (8.5 to 11 mm), designed for the experienced belayer
Designed for the experienced belayer, the GRIGRI Grey is a belay device with assisted braking designed for belaying both in the gym and at the crag. Compact and lightweight, it can be used with single ropes from 8.5 to 11 mm. The assisted braking function improves comfort while belaying, holding a climber or catching a fall. The design of the handled camming mechanism enables exceptional descent control.
Features
Belay device with assisted braking, compatible with a broad range of single rope diameters, for both gym and crag:
- feeding slack and catching falls are done using standard belay techniques; always keep a hand on the brake-side of the rope
- the assisted braking function is activated when a climber falls, the device pivots, the rope tightens and the cam pinches and blocks the rope. Holding the brake side of the rope helps engage the cam, therefore it is important to always hold the brake side of the rope
- compatible with dynamic single ropes 8.5 to 11 mm, optimized for 8.9 to 10.5 mm
- rope installation diagram engraved on both the interior and exterior of the device

Exceptional comfort during descents:
- the ergonomic handle allows you to easily lower someone
- smooth descent control is achieved thanks to the progressive action of the cam
Designed for experienced belayers:
- simple to use for belaying both lead or top-rope climbers
- optimally balanced design: lightweight (175 g), compact and durable
Specifications
Weight: 175 g
Rope compatibility: 8.5 to 11 mm single rope
Material(s): aluminum side plates, stainless steel cam and friction plate, reinforced nylon handle
Certification(s): CE EN 15151-1, UIAA
Reviews
GriGri

By:

Ryan Stallard

on 8 October 2020

The cadillac of belay devices. Once mastered this is the best addition to any rope climbers rack; and absolute peace of mind knowing your belayer is rocking out on one of these. So much peace of mind knowing that in case of an emergency you're belayer is unlikely to manage to drop you to the ground due to poor rope management, rope burn, being unconscious, ect. Yes it is fiddly to get used to, but after a period of time you will fail to grasp how you ever managed long days at the crag without one. Also great for ascending/ rapping fixed lines.




(5)